Evrim Kuran
Founding Partner, DINAMO CONSULTING,
Middle East Director, UNIVERSUM
Evrim Kuran, founder and curator of People Make the Brand conferences, has a BA in English Language & Literature at Hacettepe University and an Executive MBA degree at Sabancı University. She co-founded Dinamo Consulting in 2006 and has been working on generational studies and employer branding ever since.
She has been the Employer Brand consultant of many local and global brands in various industries such as finance, energy, FMCG, pharma, education, automotive, retail, technology etc. She is also the Middle East Director of world's leading employer branding research and consulting company, Universum.
Besides her career as a keynote speaker and consultant, she is also a columnist and her articles on generational systems and employer branding are published at certain national and global publications and portals. She is currently commuting between Dinamo's Toronto and İstanbul offices.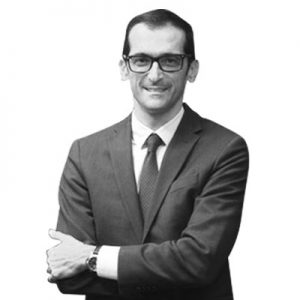 Burak Yıldıran
Human Resources Coordinator, GARANTI BANK
Burak Yıldıran was born in Mersin in 1972. He serves as Human Resources Coordinator at Garanti Bank. He went to Hacettepe University to study Business Management, earned his second graduation at Galatasaray University and Executive MBA degree at WU Executive Academy Vienna. 
Burak Yıldıran started working as auditor in Garanti and promoted to manager position in several departments : Customer Satisfaction and Cash Management. Yıldıran was appointed as executive vice president of Garanti Romania. Starting from August 2015, he serves as Human Resources Coordinator. He loves developing a sustainable strategy for growing organizations and believes that employees are the key element for a successful organization.
Claudia Tattanelli
Chairman of the Strategic Advisory Board, UNIVERSUM
As the Global Director, Claudia Tattanelli leads the strategic development for the Universum brand with a strong focus on business development as well as client and partnership expansion. Previously Claudia was the CEO of Nova Global as well as CEO of Universum's American and Asia/Pacific operations of Universum Group, which today includes the subsidiary groups of Universum Communications, Springboardr, and WetFeet. With over 15 years experience in employer branding, Claudia has extensive experience from the global recruitment scene working with many of the world's largest companies and organizations, including a majority of the Fortune 100 firms, on their employer branding and recruitment strategies. As a thought leader in employer branding, Claudia has been quoted in top publications around the world including Businessweek, The New York Times, Financial Times, Forbes, Fortune, Washington Post and The Economist speaking on topics ranging from diversity and women recruitment issues to the war for recruiting and retaining top talent. She has also been featured as a guest.
Vittorio Carparelli
Head of Talent Acquisition, WHIRLPOOL
Vittorio was born in the South of Italy. He had his BA degree in Philosophy at "La Sapienza" University of Rome, and his master degree at Human Resources Management at ISTUD Business School. He had his first career steps at Nike as a recruiting specialist and moved to YOOX (now YNAP) as a Talent Acquisition specialist. 
In 2010, he joined Vodafone Italy. In 2015, Vittorio moved to Vodafone Group as Group HR Business Partner for Corporate Functions, based in London. In March 2017, he joined Whirlpool as Head of Talent Acquisition and Employer Branding EMEA.
Agah Uğur
CEO, BORUSAN HOLDING
Agah Ugur was born in 1957 in Istanbul, Turkey.
Studied industrial engineering at the University of Birmingham, UK then qualified as a chartered accountant in England in 1985.
He worked for accountancy & consulting firms; Touche Ross & Co in UK and Arthur Andersen in Istanbul and also Emlak Bank in Istanbul, before joining Borusan Group in 1989 as CFO. He then became the COO in 1995 and since 2001 is the CEO of the Group.
Borusan Group, one of the most prominent conglomerate of Turkey, founded in 1944 operates in steel, distribution, logistics and energy sectors. It has partnerships with ArcelorMittal, Mannesmann GmbH, EnBW GmbH, Manheim and exclusive representations of Caterpillar, BMW, Land Rover, Jaguar and Eaton in Turkey and various Central Asian countries.
Borusan is also known for its activities in arts and culture. It owns and operates internationally acknowledged Borusan Istanbul Philharmonic Orchestra and has the most prominent new media contemporary art collection in Turkey.
Agah held numerous board positions in NGO's including Turkish Industrialists and Businessmen Association (TUSIAD), WWF Turkey, Turkish Information Technology Trust, Turkish Corporate Governance Association, Turkish Quality Association, Turkish Private Sector Volunteers Association and Dean's Council of Kennedy School at Harvard University. Currently he holds positions in the following institutions: vice chairman of TUSIAD's Supervisory Council, board member of Turkish American Business Council, member of the board of Trustees of Kadir Has University and member of the advisory board of Columbia University Istanbul Global Center.
Married with two daughters; he is also an art collector.
Catalina Schveninger
Global Head of Resourcing and Employer Brand, VODAFONE
Catalina Schveninger, Global Head of Resourcing and Employer Brand, joined Vodafone in their London HQ in March 2014. Previously, Catalina was Member of the Board and HR Director of T Mobile The Netherlands.
She began her international HR career in 2002 as a member of the Human Resources Leadership Program at GE and held different roles in the Netherlands, Spain and Belgium until she was appointed as HR EMEA Director of GE's Security division (a division that was acquired by UTC).
A mother of 2, Catalina is an NLP and Transactional Analysis practitioner and is a passionate advocate for innovation in digital, sitting on several advisory boards and supporting startups to make their breakthrough.
Richard Mosley
Global Vice President of Strategy, UNIVERSUM
Richard Mosley is Global VP of Strategy at the global talent research and employer branding firm Universum. He is widely recognised as one of the leading world authorities on employer brand development and management. This has involved a significant focus on core values, employee engagement and culture change as well as the more externally focused dimensions of external reputation and talent attraction. His first book, 'The Employer Brand', has become a global best-seller, and the sequel: 'Employer Brand Management: Practical Lessons from the World's Best Employers' was published in September 2014. His thinking draws on over 25 years experience in both brand management and HR consulting. Richard has led major employer brand development projects for Bacardi, BP, Coca-Cola, DSM, Ferrero, GSK, HSBC, Lafarge, LEGO, L'Oreal, JTI, Met Life, Nokia-Siemens, PepsiCo, RBS, Santander and Unilever. Richard is a regular key note speaker and chairman at employer brand events around the world, and was recently awarded by the Asia-Pacific HR Congress in Mumbai for his contribution to Global HR Innovation.
Serdar Turan
Master of Ceremony
Editor in Chief, HARVARD BUSINESS REVIEW TURKEY
Born in 1976 in Istanbul, Serdar Turan holds B.Sc in Engineering and MBA in management. He is the co-founder of Infomag Publishing Group, one of the leading media and publishing houses in Turkey. He has actively overseen the launch and operations of Bloomberg Businessweek (2005) and Harvard Business Review (2012) magazines and still acting as Chief Content Officer for both of the titles.