REGISTRATION & BREAKFAST / 08:30 - 09:30
EVRİM KURAN / 09:30 - 09:50
HOW YOU DO ANYTHING IS HOW YOU DO EVERYTHING!
Evrim Kuran - the curator of People Make the Brand conferences - will define culture which is the most distinctive element of an effective employer brand in her welcome speech and she will draw attention to the reasons why culture comes before strategy.
DERYA ÖZET YALGI - FERYAL KALAFATOĞLU - KEREM ABUÇ
09:50 - 10:10
CULTURE BEFORE STRATEGY
"Culture is what remains after we have forgotten everything we learned. Well, what will remain in our minds if we forget everything in Garanti Bank? Our experiences. Our journey. Things engraved in our minds. Are these all a part of culture or strategy?"
Values that give meaning to the journey in Garanti will be shared by Derya in Sustainability Strategies, Feryal in Internal Communication and Kerem specialized in Digital Banking with the participation of Serdar Turan as moderator.
CLAUDIA TATTANELLI / 10:10 - 10:30
CULTURE MATTERS! - HOW CULTURE SHAPES MILLENIALS' CHOICES GLOBALLY?
Claudia Tattanelli, in her speech, will touch main points of Universum Most Attractive Employers Survey which is conducted in 60 countries with more than 1,5 million millennials globally. She will share key insights derived from the survey done with the participation of nearly 50.000 millennials in Turkey in 2018. She will underline the importance of recognizing different cultures to build strong employer brands.
COFFEE BREAK / 10:30 - 11:00
DR. SÜHA TAŞPOLATOĞLU / 11:00 - 11:20
ABDİ İBRAHİM: HAYATI İYİLEŞTİRENLER!
In this session, Serdar Turan, HBR Turkey Editor in Chief, will talk over the courageous culture and heritage of Abdi İbrahim with Dr. Süha Taşpolatoğlu, Abdi İbrahim CEO. They will also elaborate on the company's working codes which heal lives and innovative employer branding approaches in the pharmaceutical industry.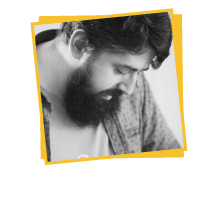 AKAN ABDULA / 11:20 - 11:40
CULTURE IN THE AGE OF ALGORITHMS
When cyberspace was first created, each participant was autonomous and able to express what they believed in the system. But over time, this new big thing became self-organized, apart and bigger from the participating individuals. This space was filled with sophisticated algorithms sensitive to human interaction, algorithms that can analyze and predict human behavior. Now this thing is big enough to live independently from the contributors and is out of control. Today no one is sure what is happening in this network and what the truth is. We've already stopped to care about the real or the fake. We have already conceptualized the new system: The Post Truth Era. While trying to understand this world, 2 new professions emerged: Technology Utopists and Distopists. Whether utopist or a distopist, neither side gives much chance to humanity in this process. Akan, in his speech, will help us confront the very fact that culture is not on the agendas at all; and the single thing this new system values is to increase predictability.
EVRİM HİZALER / 11:40 - 12:00
THE CULTURE OF PENCIL AT THE DIGITAL AGE
Adel, operating under the umbrella of Anadolu Group -one of the most rooted corporations of Turkey- is the first company that comes to mind when talking about stationery. Faber-Castell is a worldwide brand that brings tradition to the future and it is a nine-generation family company that made innovation a convention. Adel, the company who has had a significant impact on the education of generations in Turkey, has been in cooperation with Faber-Castell, the world's oldest writing equipment company, since its foundation in 1969. Adel reinforced this collaboration with a partnership in 1995.
In this session, the General Manager of this multi-generational ve multi-cultural structure, Evrim Hizaler will share with the People Make the Brand audience the impact of this valuable heritage on how they work. Evrim will tell us what kind of attributes a company selling pencils at the digital age would keep and what kind of change they are after. 
LUNCH / 12:00 - 13:30
FARUK ECZACIBAŞI / 13:30 - 13:50
IT'S JUST BEGINNING* WITH FARUK ECZACIBAŞI
This session will host a frank conversation based on Faruk Eczacıbaşı's latest book "It's Just Beginning: Flexibility in the Future of World, Convergence, Network Infrastructure and the Dark Side", which includes both his personal experiences in business and technology world and the transformations of Turkey in respective fields and the recent worldwide progresses. Evrim Kuran will ask and Faruk Eczacıbaşı will open up the discussion of Turkey's cultural transformation from generation to generation and the future of humanity with good and bad in the light of communication and technology.
*All income of the book to be given to the People Make the Brand audience will be granted to Turkish Informatics Foundation (TBV).
DR. KEREM DÜNDAR / 13:50 - 14:10
NEURO CULTURAL TRANSFORMATION!
It has always been a mystery for societies whether the brain that directs the person will be sufficient to manage communities. Our current age is now more focused on the self-governance of the masses than the individual's governance of the masses. Hence, organizations formed by brains being connected to each other have started to realize that their power increases as far as they learn to act together. Now that organizations have become more accountable for the solutions to global problems, it has become vital to transform their coping skills and manage the perception. Culture can be defined as the software of organizations. Since our old habit of the sense of domination is not effective enough to cope with the changes in this software, culture eats strategy for breakfast! Dr. Kerem Dündar who has been serving many organizations and leaders as a cultural transformation consultant blended with insights of his expertise in neuroscience will share with us how we can manage to redefine cultural transformation as a purpose or redefine strategy as a concept in a neuro-friendly way.
RICHARD MOSLEY / 14:10 - 14:30
THE VALUE OF VALUES
Most companies have defined a set of values, but in many cases they make a nice poster, but make little difference to the underlying culture. This presentation will address the steps you need to take to ensure your values support your business strategy and deliver a real impact on the way the organization works.
COFFEE BREAK / 14:30 - 15:00
ERIN WILLETT / 15:00 - 15:20
WHAT MAKES A COURAGEOUS COMPANY?
Our personal motivations, our childhood dreams, our stories of overcoming hardships, these are the elements that shape us as leaders. With a little vulnerability and self-love, these become the seeds from which our company's creative courage blooms. Join Erin in exploring how authentic, emotionally engaged leaders build courageous cultures of resilience and innovation.
SERDAR KUZULOĞLU / 15:20 - 15:40
PHILOSOPHY OF TECHNOLOGY: REFLECTIONS ON WHAT WE HOPED AND WHAT WE FOUND
Interestingly enough, technology - which has come to power promising to be the voice of every individual and to recognize every human being - ended up captivating us and making us monophonic all out. Although digital transformation processes made consultants and service providers content thanks to their significant share in the budget, today both employees and leaders are so distressed as never before. We still presume Sydney as the Australian capital and we still cannot read the books of famous Pakistani authors in our own language. If we are still equally distant from our dreams despite all these possibilities, instruments and resources, a self-reflection might be worthwhile to reconsider everything from our workplace to our daily life culture. Yet, the question is: How?
SERDAR TURAN & EVRİM KURAN
15:40 - 15:55
IN A NUTSHELL...
What have we heard today and where do we go from here?